Lawyers at the Geneva Bar
A law firm expert in labour and employment law,
social insurance law and contract law.
THE FIRM
Founded in 1995 by Me Joanna BÜRGISSER, BÜRGISSER AVOCATS is a Swiss law firm active in labour and employment law at large.
We provide counsel, support, and assistance in all areas of the world of work, including employment contracts, work permits, social plans, expatriates issues, assistance to executives, equal opportunities legislation, redundancy, administrative litigation, social insurance law, etc.
With international backgrounds and mastery of several languages, as well as a highly recognised work experience in various administrative, business and judicial environments, we provide a personalised service to our Swiss and international clients.
While we fully master the right of procedure, we follow the adage "better a bad settlement than a good court-case" and we favour, as far as possible, negotiated solutions.
Me Joanna BÜRGISSER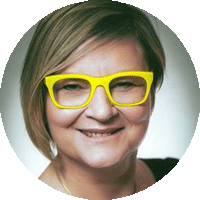 Founder of BÜRGISSER ATTORNEYS in April 1995. Born in Poland in 1963.
Higher education in Poland and Switzerland. Law degree from the University of Geneva in 1986. Admitted to the Geneva Bar in 1991.
Former research assistant at the University of Geneva.
Former Deputy Secretary General, head of legal affairs of a major Swiss trade union (negotiations, collective labour agreements, social plans, individual and collective litigation and proceedings, member of advisory commissions of Geneva Cantonal Government regarding immigration issues and the labour market)
Former member of the Examination Commission of judges at the labour court (prud'hommes).
Lecturer at the Geneva Bar School, University of Geneva (ECAV).
Practices labour and employment law including gender equality, as well as a few aspects of immigration law, with specialisation in work permits.
Languages: French, Polish, English and Russian.
Me Toni KERELEZOV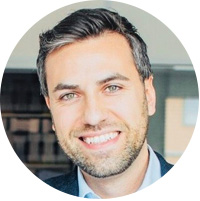 Law studies at the University of Geneva between (2007-2012). Trainee lawyer at Bürgisser Avocats (2015-2017). Admitted to the Geneva Bar (2017).
Former jurist to a trade union, former lawyer at legal protection insurances firms, and former executive within Geneva's cantonal administration.
His main practices areas are private labour law, public service law (communal, cantonal, and federal administration employees, as well as independent public institutions), social and private insurance law, and criminal law (including traffic law).
Also practices in the areas of administrative law, immigration law and adult protection law.
Judge assessor at the social insurances Chamber of the Court of Justice in Geneva since 2019. Also acts as conflict mediator. In this field, he holds a CAS in conflict mediation (2021) and is currently taking a DAS with a specialisation in family mediation.
Me KERELEZOV joined the firm in October 2021 and has been an associate since April 2022.
Languages: French, Italian, English
Me Kilian GLASSEY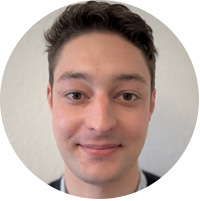 Trainee lawyer
BA and MA in Law from the University of Geneva.
Received the trainee lawyer specialization certificate in 2020.
Assistant within a Geneva law firm.
Trainee lawyer at the TPAE (Tribunal de protection de l'adulte et de l'enfant) in 2022.
Trainee lawyer at BÜRGISSER AVOCATS since January 2023.
Languages: French, English
RATES
In principle, according to the law and in conformity with custom, the Firm asks for retainers, due and payable in advance, according to the development of the mandate.
Fees and expenses statements are sent regularly, with details.
A first consultation, fixed rapidly, has the objectives of a first contact, a preliminary discussion, and advice with regards to the first steps to take, or litigations to initiate. Lasting sixty minutes maximum, its price is fixed at a rate of CHF 380.- including VAT, payable in cash at the desk before the consultation.
The hourly rate situates itself between CHF 450.- and CHF 500.- excluding VAT. It can be increased or decreased depending on the urgency, the judicial difficulties, the case's importance or gravity, the procedural result and the client's situation.
The Firm points out that the law forbids the lawyer to convene with their client, before the end of the dispute, of any financial arrangement that entails sharing the benefits obtained during the procedure instead of the lawyer's fees. Moreover, the lawyer cannot commit themselves to waive their fees if the law proceedings' results turn out to be negative. However, a share in profits (pactum de palmario) is admissible as long as it is concluded at the very start of the mandate, or after the end of legal proceedings.
Finally, individuals who do not have the necessary financial resources can get help from the State to pay lawyers' fees. In such cases, the lawyer then acts as an appointed lawyer. The Firm readily counsels and assists clients in such a process.
NEWS
The papers in this section are by no means to be understood as legal advice. They merely reflect actual or ongoing legal and judicial questions and are constructed as personal opinions. These papers do not encompass the authors' complete opinions and do not engage the Firm's responsibility nor bind it in any way.
Bürgisser Avocats
5, av. de Frontenex
1207 Genève
Tel +41 22 700 22 44
Fax +41 22 700 24 11
ACCESS
5, avenue de Frontenex, 1207 Genève
Bus
1 | 2 | 5 | 6 | 9 | 10 | 25 | 33 | A | E | G
Bus stop PLACE DES EAUX-VIVES
Tram
12 | 17 | Tram stop TERRASSIERE
Car
Parking de Rive, Parking Villereuse
Parking Centre Eaux-Vives 2000, Parking Migros
Bürgisser Monbaron & Piquerez Avocats
5, av. de Frontenex
1207 Genève